IRS Provides Tips on Determining If It's Really The IRS At Your Door
WASHINGTON — The Internal Revenue Service has created a special new page on IRS.gov to help taxpayers determine if a person visiting their home or place of business claiming to be from the IRS is legitimate or an impostor.
With continuing phone scams and in-person scams taking place across the country, the IRS reminds taxpayers that IRS employees do make official, sometimes unannounced, visits to taxpayers as part of their routine casework. Taxpayers should keep in mind the reasons these visits occur and understand how to verify if it is the IRS knocking at their door.
Visits typically fall into three categories:
IRS revenue officers will sometimes make unannounced visits to a taxpayer's home or place of business to discuss taxes owed or tax returns due. Revenue officers are IRS civil enforcement employees whose role involves education, investigation, and when necessary, appropriate enforcement.
IRS revenue agents will sometimes visit a taxpayer who is being audited. That taxpayer would have first been notified by mail about the audit and set an agreed-upon appointment time with the revenue agent. Also, after mailing an initial appointment letter to a taxpayer, an auditor may call to confirm and discuss items pertaining to the scheduled audit appointment.
IRS criminal investigators may visit a taxpayer's home or place of business unannounced while conducting an investigation. However, these are federal law enforcement agents, and they will not demand any sort of payment. Criminal investigators also carry law enforcement credentials, including a badge.
For more information, visit "How to know it's really the IRS calling or knocking on your door" on IRS.gov.
The IRS reminds people who owe taxes – or think they do – to stay alert to scams that use the IRS as a lure. Tax scams can happen any time of year, not just at tax time. For more information, visit "Tax Scams and Consumer Alerts" on IRS.gov.
————————————————————————————————————————————————————————————–
Identity thieves are at it again. Internal Revenue Service Commissioner John Koskinen testified during a Senate Finance Committee hearing this week that taxpayer data may have been compromised as thieves attempted to access information using the Data Retrieval Tool (DRT). The DRT is a free service which allowed student loan applicants and their parents to transfer tax data from a taxpayer's federal tax return directly to a Free Application for Federal Student Aid (FAFSA) form, eliminating the need for extra forms and paper. While the exact numbers of affected taxpayers have not yet been determined, Koskinen told the Committee that it could be as many as 100,000.
In March, the Internal Revenue Service (IRS) and Federal Student Aid (FSA) announced that the DRT on fafsa.gov and StudentLoans.gov would be unavailable until extra security protections can be added. In a joint statement, the agencies advised, "While we are working to resolve these issues as quickly as possible, students and families should plan for the tool to be offline until the start of the next FAFSA season."
In a hearing this week, Koskinen stated that the IRS had an early indication in September that "it was possible, with relatively little stolen information, to pretend you're a student, go online, start to fill out an application, give permission for us to populate that application with tax data — most importantly, the adjusted gross income — and then complete the application." The IRS relayed those concerns to the Department of Education: the concerns were weighed against the notion that 12 million to 15 million applicants use the system. The decision was to work on a long-term solution while monitoring the existing system. However, the IRS told the Department of Education that "as soon as there was any indication of criminal activity, we would have to take that application down."
————————————————————————————————————————————————————————————-
Private Collection of Some Overdue Federal Taxes Starts in April; Those Affected Will Hear First From IRS; IRS Will Still Handle Most Tax Debts
Taxpayers: Watch Out for Scam Calls
WASHINGTON – Starting this month, the Internal Revenue Service will begin sending letters to a relatively small group of taxpayers whose overdue federal tax accounts are being assigned to one of four private-sector collection agencies.
The new program, authorized under a federal law enacted by Congress in December 2015, enables these designated contractors to collect, on the government's behalf, unpaid tax debts. Usually, these are unpaid individual tax obligations that are not currently being worked by IRS collection employees and often were assessed by the tax agency several years ago.
Taxpayers being assigned to a private firm would have had multiple contacts from the IRS in previous years and still have an unpaid tax bill.
"The IRS is taking steps throughout this effort to ensure that the private collection firms work responsibly and respect taxpayer rights," said IRS Commissioner John Koskinen. "The IRS also urges taxpayers to be on the lookout for scammers who might use this program as a cover to trick people. In reality, those taxpayers whose accounts are assigned as part of the private collection effort know they have a tax debt."
The program will begin this week with a few hundred taxpayers receiving mailings and subsequent phone calls, with the program growing to thousands a week later in the spring and summer. Taxpayers with overdue taxes will always receive multiple contacts, letters and phone calls, first from the IRS, not private debt collectors.
How the New Program Works
The IRS will always notify a taxpayer before transferring their account to a private collection agency (PCA). First, the IRS will send a letter to the taxpayer and their tax representative informing them that their account is being assigned to a PCA and giving the name and contact information for the PCA. This mailing will include a copy of Publication 4518, What You Can Expect When the IRS Assigns Your Account to a Private Collection Agency.
Only four private groups are participating in this program: CBE Group of Cedar Falls, Iowa; Conserve of Fairport, N.Y.; Performant of Livermore, Calif.; and Pioneer of Horseheads, N.Y. The taxpayer's account will only be assigned to one of these agencies, never to all four. No other private group is authorized to represent the IRS.
Once the IRS letter is sent, the designated private firm will send its own letter to the taxpayer and their representative confirming the account transfer. To protect the taxpayer's privacy and security, both the IRS letter and the collection firm's letter will contain information that will help taxpayers identify the tax amount owed and assure taxpayers that future collection agency calls they may receive are legitimate.
The private collectors will be able to identify themselves as contractors of the IRS collecting taxes. Employees of these collection agencies must follow the provisions of the Fair Debt Collection Practices Act, and like IRS employees, must be courteous and must respect taxpayer rights.
The private firms are authorized to discuss payment options, including setting up payment agreements with taxpayers. But as with cases assigned to IRS employees, any tax payment must be made, either electronically or by check, to the IRS. A payment should never be sent to the private firm or anyone besides the IRS or the U.S. Treasury. Checks should only be made payable to the United States Treasury. To find out more about available payment options, visit IRS.gov/Payments.
Private firms are not authorized to take enforcement actions against taxpayers. Only IRS employees can take these actions, such as filing a notice of Federal Tax Lien or issuing a levy. To learn more about the new private debt collection program, visit the Private Debt Collection page on IRS.gov.
Watch out for Phone Scams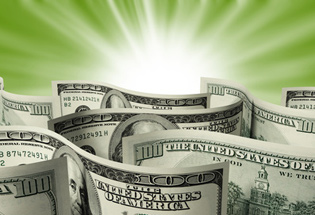 Let Flash Tax Maximize Your Tax Refund
FREE at No Cost to You
Get $500, $750 or $1,000
Most advances approved within hours of IRS acceptance *
Receive Your Money on a Green Dot Card or Via a Cashier's Check
Available January 23 thru February 28, 2017
* Cash advance is NOT determined on your personal credit history.
Things that CAN AFFECT acceptance are owing federal, state, debts, such as:
Student Loans
Child Support
Social Security
Veteran's Administration
Any Other Government Delinquent Debt
You can call Offsets at 800-304-3107 to check for any possible offsets.
In addition, the Bank may have other criteria that can affect their determination.
A request of a "Cash Advance" is not guaranteed. In 2016 we had a very high approval rate.
No determination is made by Flash Tax. We only provide the service.
Call 859-431-5750 for more details, schedule an appointment, or schedule an appointment via our web site.
Check out our "News Blog" for information on extended delays on refunds for 2016 tax year. IRS promises refunds not released until after February 15 or later for most returns.
Here are some tips for keeping organized and ready for the 2016 tax season.
Organize Receipts – Organize your receipts by expense.  Taking the time to do it weekly will save you having to set aside time to cover the living room floor with a box of unsorted receipts.
Keep a Mileage Log – There are many ways to keep a mileage log. Please call us and we will help you design a easy system for you.  Many in-vehicle GPS devices will do this for you.  They are relative affordable now.
Bring With You – All supporting documents, such as W-2's, 1099's, mortgage interest statements, interest and/or dividend earned statements, etc.  Bring your driver license or photo ID, social security cards for everyone who will be on the return.
We may request documents such as birth certificates, school records, leases or rental agreements, medical records, etc. for dependents. We may also request documentation of income and expenses for those who are self employed via documents such as bank statements, credit card statements, receipts, 1099's etc.
W-2 Download – If your W-2 is available for download, please have the necessary information needed so that we can download it for you.
Refunds – Have your tax refund deposited to a re-loadable Master/Visa Card, deposited directly to your checking or savings account or receive a check in our office.
Payments – Pay your taxes and choose your date of payment online, or by telephone and have the amount deducted from your checking or savings account or charged to your credit card or you can mail in your payment at one time, monthly, or how you can afford.