We Make Filing Your 2022 Tax Refund Simple!
Centrally located in Covington KY, its simple to file your income tax return with us if you live in Northern Kentucky! Simply drop off at our Covington tax preparation office! No time? Fax, or e-mail or drop off your tax return and supporting documents. Or schedule an appointment or schedule a pick up. Be sure to have all necessary ID's and supporting documents with you!
See our Kentucky and Ohio tax return checklist.
We Accommodate!
Filing income tax returns can be time consuming. We will work with you to accommodate your busy schedule. We can even come to your location if you are disabled or own a small business. Fax, email, phone and other methods are available!
Yes, we will review your last 3 years of tax returns at no charge to you. We always want to Maximize Your Refunds or Lower Your Tax Liability (for more than 3 years) whenever possible.
Payment is Easy!
Upon completion of your tax return, we will thoroughly review your results with you. Payment is required prior to all IRS and or State submissions. We have Flexible Payment Options – Visa®, Discover®, Mastercard® processed through Paypal®, Venmo, Cash App, Personal Check, Cash, Money Order, Pre Paid Debit Cards, EPS (Meta Bank) refund products.
Tax Return Checklist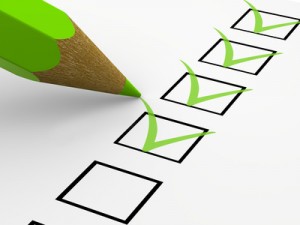 Here are some tips for keeping organized and ready for the income tax season.
Organize Receipts – Organize your receipts by expense. Taking the time to do it weekly or monthly will save you having to set aside time at the end of the year to cover the living room floor with a box of unsorted receipts.
Keep a Mileage Log – There are many ways to keep a mileage log. Please call us and we will help you design an easy system for you. Many in-vehicle GPS devices will do this for you. They are relatively affordable now.
When you come see our staff, bring Any and all documents to prove your child/children lived with you for more than half of the previous year such as: lease, school, medical, court documents. Here is an additional list of specific items you can bring with you to expedite and speed up your tax refund.
Previous years tax return (new clients only)
Current year W-2's, 1099's relating to income, gambling winnings, 401 k distribution, expenses and write-off of debt, social security benefits, etc.
Mortgage interest statements, interest/dividend earned statements, donations, medical expenses.
Driver's license or photo ID required
Social security cards for everyone who will be on the return; Birth certificates are not necessary.
W-2 Download – If your W-2 is available for download, please have the necessary information needed so that we can download it for you.
Self Employed, Small Business, Rental Property Owners, Employee Related Expenses, etc.
Documentation of any income earned not issued via a 1099 or W-2
Bring and please have your receipts organized by category.
Mileage logs and documentation.
Over-the-road night out logs.
Any Flash Tax coupons or referral cards!
Visit Our Northern Kentucky Covington Office
If you are a small business or a temporarily disabled person we can come to your location to work with you to maximize not only your tax return, but financial tax planning for future years.